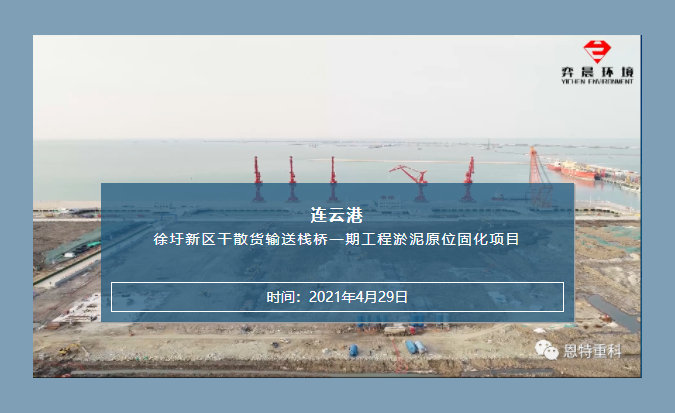 The first phase project of dry bulk transportation trestle in Xuwei new area is contracted by a consortium composed of China Machinery Industry Construction Group Co., Ltd. (hereinafter referred to as "CMCC") and Huadian Heavy Industry Co., Ltd., which mainly constructs 8 transfer stations, 1 sampling building and supporting substation, fire pump station, production sewage treatment station, transportation trestle, water supply and drainage system Conveyor equipment (including ancillary equipment) and other facilities. Among them, there are six 600mm diameter pipe belt machines in the whole conveying system, with a total length of about 8.1km and a conveyor length of about 15.8km, which is the longest and the most number of 600mm diameter pipe belt machines in China.The total construction period of the project is 360 days, of which the brand "Yichen environment" of ENTECH is mainly responsible for the in-situ solidification of the mudflat sludge of the first phase project to ensure the stability of the project foundation. A total of 10 sets of sludge in-situ solidification treatment systems are adopted in the project, and the solidification volume of the whole project is 800000 cubic meters.                                    
During the solidification process, the mixing head keeps vertical movement up and down, and stays for a certain time when it rises or sinks to a certain height. The temperature and other site conditions are determined. It turns clockwise when moving downward and anticlockwise when moving upward. When moving downward, make sure that the rotating blades at the mixing nozzle can empty the sludge at the left and right ends of the nozzle to form a vacuum, so that the curing agent can be injected smoothly.


Intelligent work background
It is a kind of container type device controlled by computer and full-automatic PLC, which configures and stirs the curing agent according to a certain proportion, and at the same time delivers it to the front strong mixing head by pressure. Preset material ratio, pressure, conveying speed, etc., one key start stop. The material ratio is obtained according to the pre experimental results, and the conveying rate is selected according to the size of the excavator and the speed, temperature and volume of the mixing head. The pressure setting is selected according to the depth of the mixing head. Generally, the deeper the mixing head reaches, the greater the back pressure will be, and the greater the conveying pressure setting should be.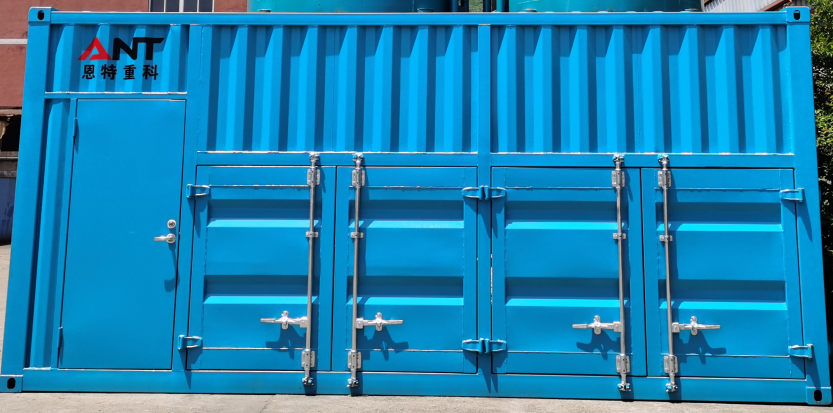 A kind of powder tank with material level alarm, when the internal solidification material (cement, fly ash, petrochemical, slag powder, etc.) is higher or lower than a certain value, the automatic alarm and shutdown can be vertical or horizontal, and the size can be customized according to customer requirements.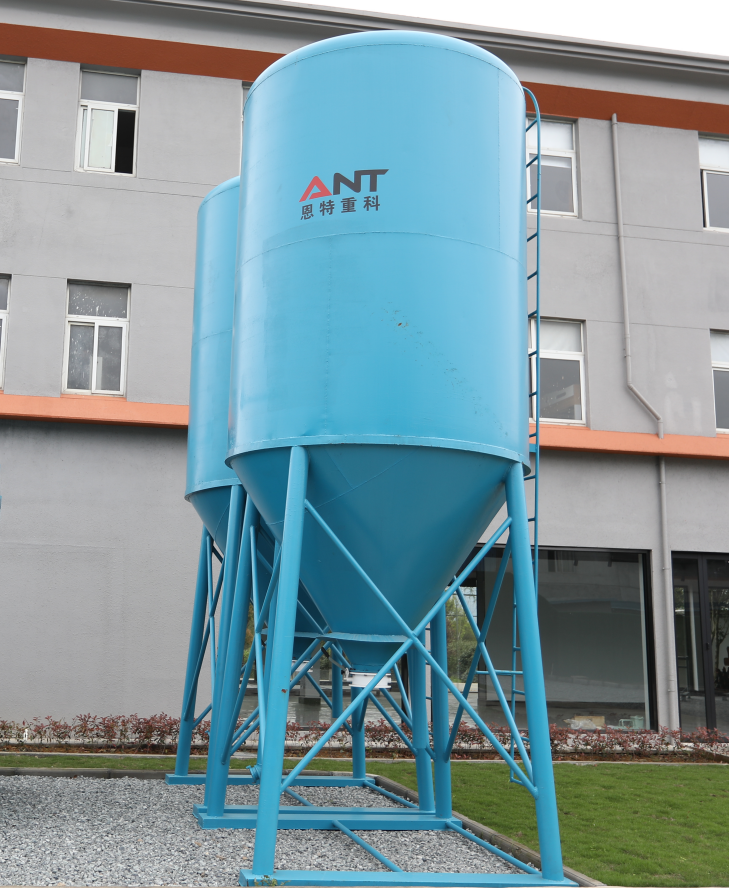 Sinomach group
China Machinery Industry Group Co., Ltd. (Sinomach) is an important state-owned backbone enterprise directly managed by the central government. It originated from the first Ministry of machinery industry established on August 7, 1952, and evolved from more than 70 scientific research and design institutes, equipment manufacturing and industrial and trade enterprises of the former Ministry of machinery industry. Sinomach currently has 27 directly managed secondary enterprises, more than 150000 employees and 14 listed companies. It is one of the world's top 500 enterprises, ranking first in China's top 100 machinery industry for many years.
Sinomach group is a diversified and international comprehensive equipment industry group, which is committed to providing global high-quality services. Focusing on the two major fields of equipment manufacturing and modern manufacturing services, Sinomach group develops five major industries, including equipment manufacturing, scientific and technological research and development, engineering contracting, trade services, and financial investment. Its business covers machinery, energy, transportation, automobile, light industry, shipbuilding, metallurgy, construction, transportation, etc It is an important industry of national economy, such as electronics, environmental protection, aviation and aerospace. It has more than 300 overseas offices in more than 100 countries and regions around the world, and its business covers five continents.
Huadian heavy industry
Huadian Heavy Industry Co., Ltd. (hereinafter referred to as "Huadian heavy industry" in Chinese and "HHI" in English) is the core business segment and capital operation platform of China Huadian science and Industry Group Co., Ltd., and an important part of science and industry industry of China Huadian Group Co., Ltd., which was established in December 2008, On December 11, 2014, it was successfully listed on Shanghai Stock Exchange (stock abbreviation: Huadian Heavy Industry Co., Ltd; Stock Code: 601226), with a registered capital of 1.155 billion yuan.
Leading by engineering system design and general contracting, Huadian Heavy Industry Co., Ltd. combines EPC general contracting, equipment manufacturing and investment and operation, and is committed to providing customers with overall engineering system solutions in material transportation engineering, thermal engineering, high-end steel structure engineering, industrial noise control engineering and offshore wind power engineering. The company's business covers electric power, coal, petrochemical, mining, metallurgy, port, water conservancy, building materials, urban construction and other fields at home and abroad.